The Coming of the Son of Man
36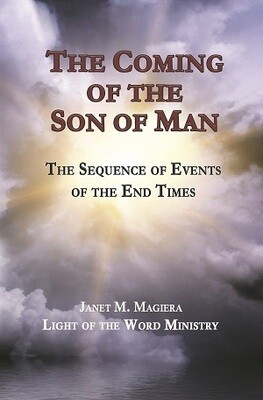 Topical Books
Price :
17.99
USD
In stock
This book invites you to embark on a detailed scriptural journey of the sequence and time frames of the end time events from the gathering together to the new heavens and earth with the climax of the coming of the Son of Man. You will travel through biblical prophecies that reveal what can be clearly understood. Can we have comfort and confidence during the uncertainty of our times? Is there hope for the future? Definitely, yes!
Understanding the sequence of events of the end times will enable us to play a "movie" of the hope in our minds. It will answer such questions as, "Is there hope for the future?" and "When is the end of the age?" True hope is in the person of Jesus Christ, the Son of God, the Messiah, and his promised coming as the Son of Man.

There are various keys in this book about how to understand the end times, including a detailed look at biblical prophecies regarding Jesus Christ and his glorious appearing. These will enable the reader to know not only what to believe, but also how to discern with confidence what others say about the future.
God has given us a great hope through Jesus Christ who opened the pathway to the presence of God and provided an anchor for our souls. That hope gives us great confidence with no fear of what will happen in the future. Through a consideration of the scriptures regarding the end times and a knowing of God's unfailing promises and love, we can wait patiently and confidently for the return of his Son and the complete and full redemption of mankind..